Susan & Oscar Bluth
The first mentors came from Arizona, Susan, and Oscar Bluth. Since 2005, they have owned a business consulting firm where Susan coaches and trains leaders and professionals in emotional intelligence. They also own and develop real estate.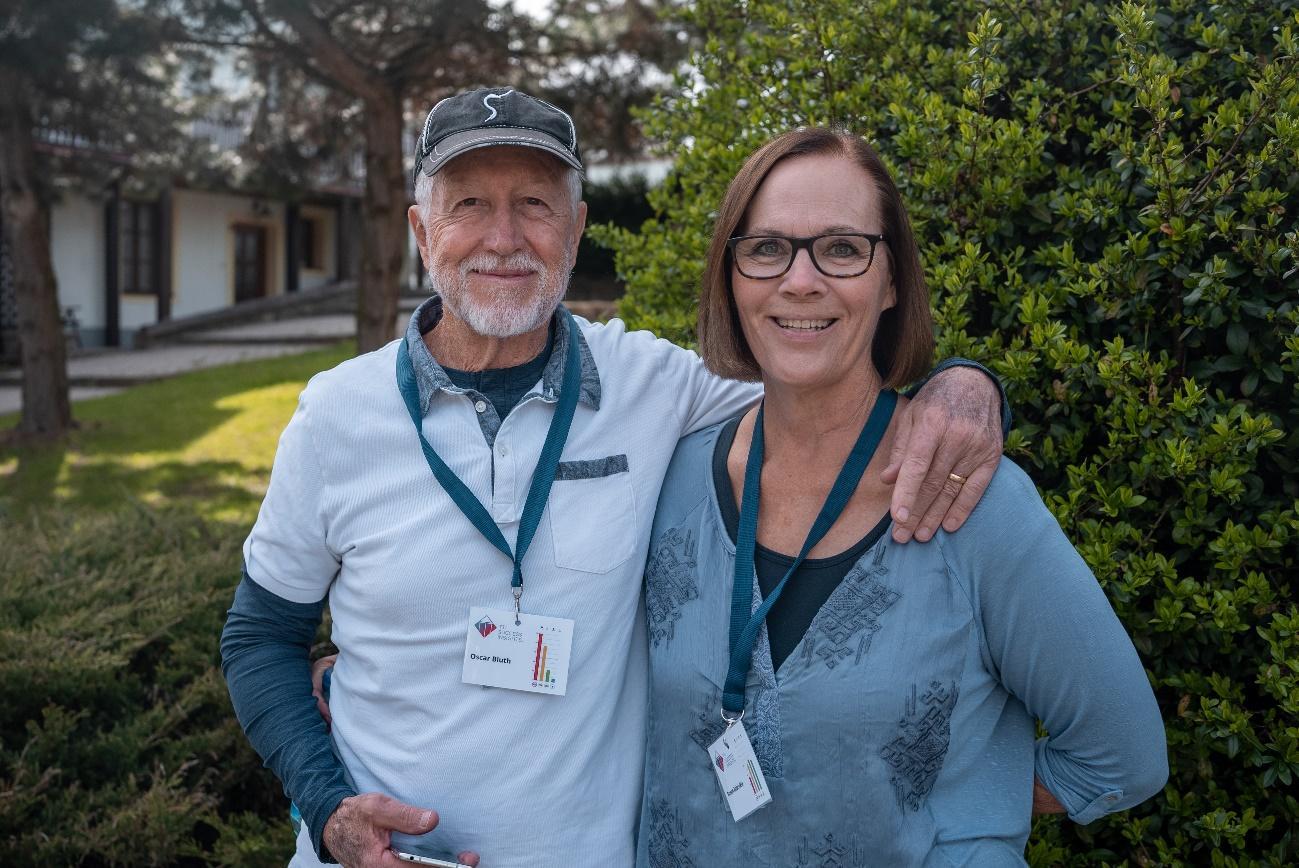 They helped the students to get to know themselves through a report on human behavior. In the classes on Honesty & Integrity, the students understood that honesty goes beyond simply refraining from lying or deceiving others. It involves a steadfast commitment to truthfulness in all aspects of life. Moreover, they explored the profound impact of trust on life. Students recognize that trust is a foundation upon which relationships, both personal and professional, are built.
"It has been such a joy to experience the magic that is Cumorah. We loved every minute of our time there and hope to stay connected! Love to all!"

Susan Zabriskie
Seth and Amber Saunders
Seth and Amber have lived in 10 different cities. They came to teach the students about charisma, and how it impacts leadership. One important principle that was taught was gratitude. We need to develop small habits of gratitude towards those around us. We also can't forget how the students had fun in the classes. It was a memorable week.
"This was a life-changing experience. Going into this experience you can easily get caught up in the idea that you are there to teach and save the students, but in reality those students saved us. Nothing that I have ever done compares to this"

Seth and Amber Saunders
Shad & Mindi Morris
Mindi commenced her professional journey in the healthcare sector as a dental hygienist, eventually venturing into entrepreneurship and establishing her own successful business. Meanwhile, Shad garnered extensive experience working in various international corporations and currently holds a position as a distinguished faculty member, imparting his expertise in International Business at Brigham Young University.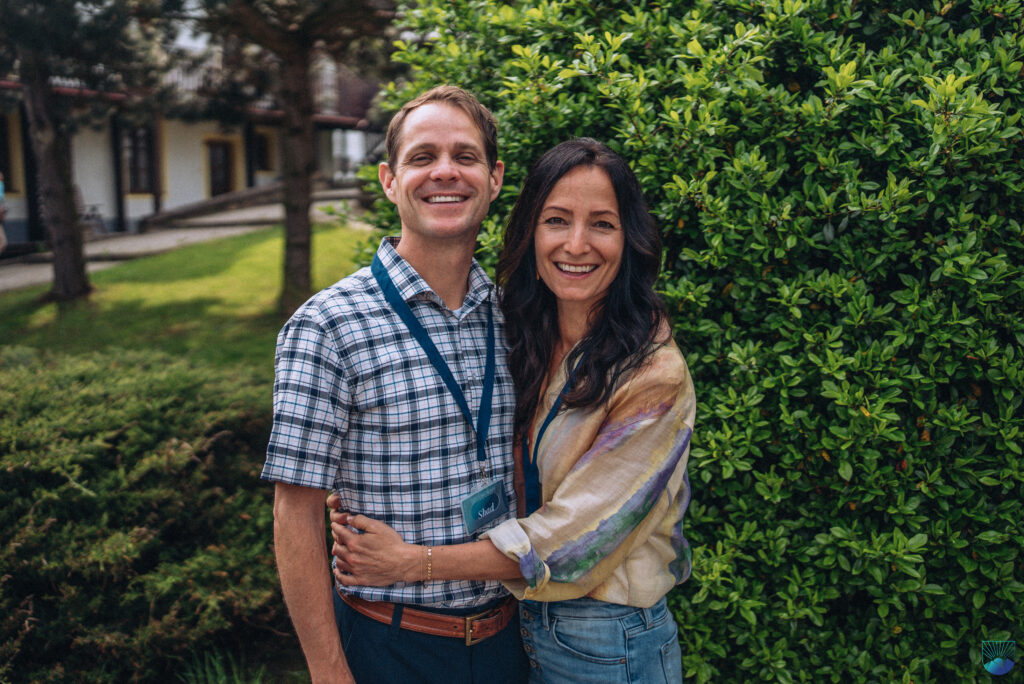 Throughout this instructional phase, the focus of their teachings resided in the domain of Inspiring & Motivating Others. The core message conveyed emphasized the essential nature of proactively seeking opportunities to inspire those around us. This period served as a preparatory phase for the Outreach Project, wherein students were encouraged to articulate their mission and vision, cultivating a mindset geared towards seeking avenues to render meaningful service to others.
Russell & Samantha Ford
Directly from the United Kingdom, Russell and Samantha dedicated the week to imparting valuable lessons on communication and emphasizing the significance of active listening. The duo earnestly emphasized the need to attentively focus on the other person during conversations. Moreover, they took the students on an enriching hike to the majestic Malý Blaník hill in the Czech Republic, where the group had the privilege of exploring the ancient ruins of a historic monastery. Throughout the week, the mentors thoughtfully guided the students, ensuring they had a memorable and enlightening experience during their visit to the Freiberg Temple.
Brian and Karen Hill
Karen and Brian Hill, residing in Lindon, Utah, lead a multifaceted life. Karen is an entrepreneur with a furniture art business and actively participates in various non-profit organizations. Brian serves as a professor of Experience Design and Management at Brigham Young University (BYU). Karen holds a master's degree in sociology, while Brian earned his Ph.D. in Parks, Recreation, and Tourism Management, specializing in designing shared experiences for human connections.

Karen and Brian delivered insightful teachings on the significance of teamwork, emphasizing conflict minimization and the vital skill of delegation. They stressed the essence of collaborative efforts, fostering a sense of unity to achieve collective goals effectively.
"Cumorah academy is a good place to grow and shift. I got a real zion like feeling here. I felt love, connection and God's love. It is magical and it is happening. "

Brian and Karen Hill
Ralph and Nancy Little
Ralph Little achieved remarkable success as a business owner, founding multiple ventures. After attending a Harvard course, he transitioned to teaching business owners to thrive. Nancy, with a teaching degree, directed a BYU program called Academy for Girls, for 12 years. She has a passion for gardening.
During their journey at Cumorah Academy, Ralph and Nancy imparted invaluable insights into the attributes of effective leadership. The students gained a profound understanding that genuine success in both business and life emanates from a selfless concern for others. Ralph further augmented their learning experience by conducting daily supplementary business classes on campus.
Jeff and Sally Burningham
Jeff, an accomplished entrepreneur, has founded, managed, or invested in over 15 tech and real estate companies, amassing a combined valuation of more than a billion dollars. He's the Founder and Chairman of Peak Capital Partners, a prominent $5B+ real estate investment firm in Provo; UT, recognized for its rapid growth. Additionally, he established Peak Ventures (now Album), backing aspiring entrepreneurs through three early-stage funds. Jeff was named "The Ernst and Young Entrepreneur of the Year" for the Mountain West Region in 2014. He holds an MBA from Brigham Young University with a minor in English.

At the outset of the class, Jeff imparted his wisdom for a meaningful learning experience: "Be present everywhere." Throughout the course, he eloquently expounded on the practical application of leadership principles in daily life. He thoughtfully emphasized the significance of avoiding self-comparison with others, fostering individual growth and development.
Melissa Russell
Melissa is a faculty member, proficient in teaching a diverse range of subjects, including Therapeutic Recreation, Recreation Management, and Interdisciplinary Studies. Her specialization revolves around mental health, where she has garnered experience in community, wilderness, and hospital settings. Currently, Melissa takes charge of a 9-week mental health program catering to BYU-Idaho students. Additionally, she contributes her expertise as part of Beta Experience's consulting team, providing businesses with invaluable insights through adventure experiences.

Melissa empowered the students to confront challenges head-on, emphasizing the transformative power of active service in fostering happiness. She passionately conveyed that a fulfilling life is enriched by acts of giving. She guided the students on a hike to the Velký Blaník lookout tower, located a few minutes drive away from the campus.
Matt and Celeste Davis
Celeste Davis is an online health and fitness coach who passionately assists women in overcoming self-limiting beliefs and embracing personal growth. Alongside her husband Matt, they cherish their family with four children. Matt has achieved notable success in various industries, inspiring others to find balance and personal fulfillment.
Matt and Celeste emphasized the significance of hope in life, with Matt affirming, 'Life is supposed to be hard.' Drawing from personal experiences, they showcased how overcoming major challenges sometimes needs a lot of patience and hope, but we can overcome everything. Another crucial lesson imparted by the duo was the value of building a strong network, which enables us to find friends and partners wherever we go.
"We received far more than we gave!"

Matt Davis
Adam and Chelsea James
Adam and Chelsea James live between Utah, France, and California, and lead a dynamic life with four children. Chelsea is an artist, showcasing her work in Utah and California, while Adam manages a creative agency, authors children's books, and runs multiple companies. They share a passion for travel and international work. As devoted members of the Church of Jesus Christ of Latter-day Saints, they find joy in serving others.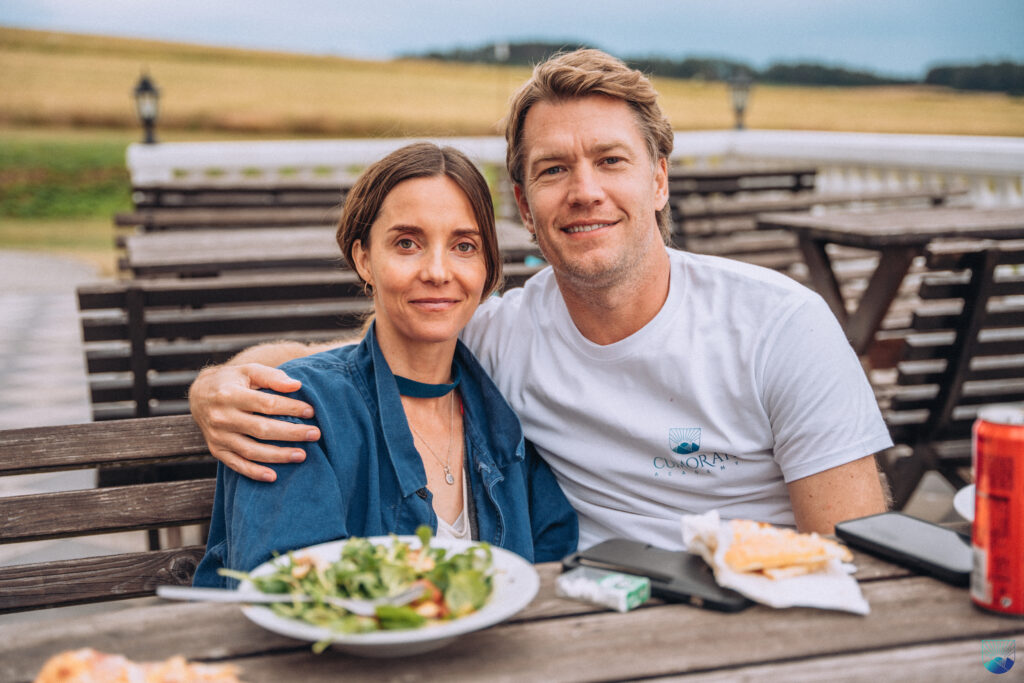 They were the final mentors of the semester, they brought their four children to the campus, creating a delightful experience for the students. Amidst the challenges at the end of the semester, the children's presence infused new energy, endearing them to the students. The mentors emphasized the value of cultivating positive habits and pursuing one's dreams.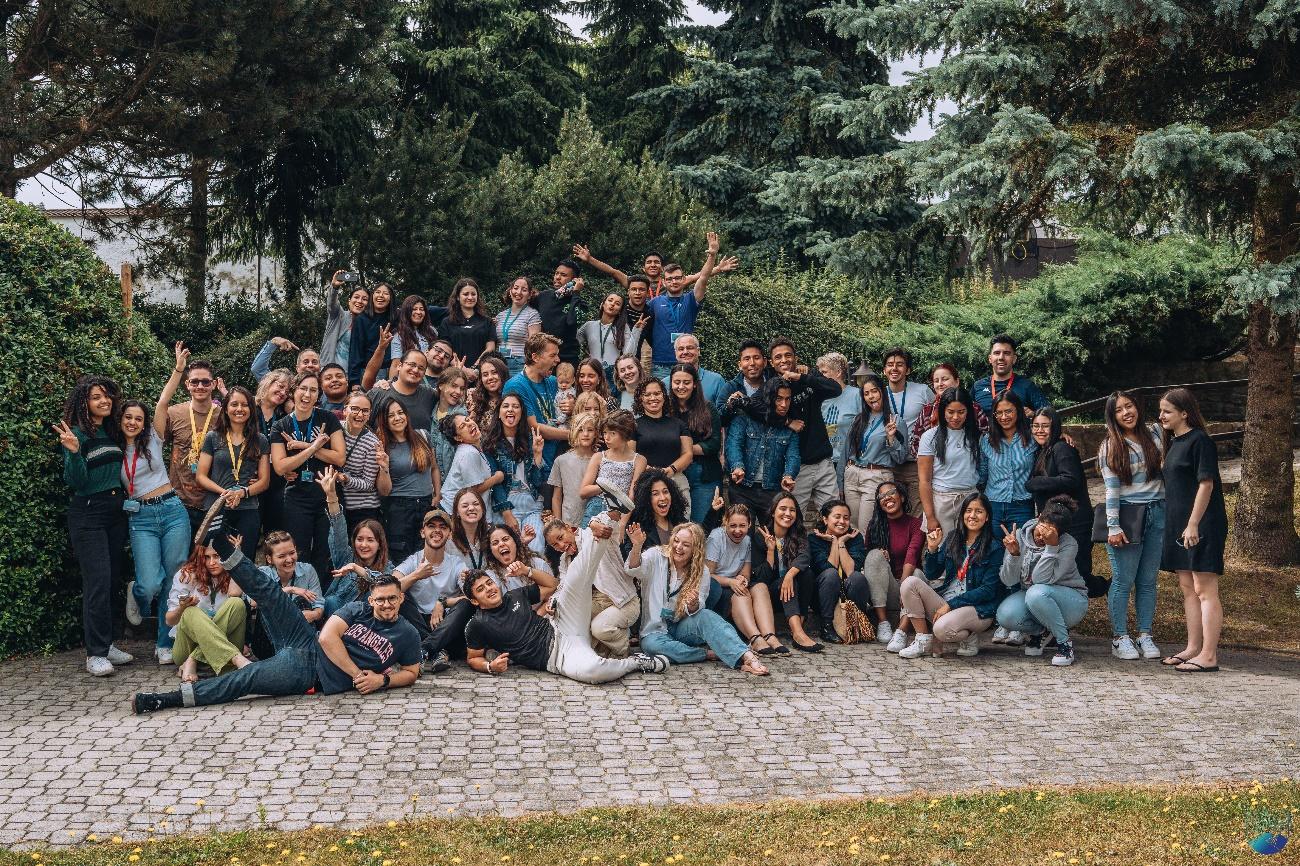 You can read all articles from the Spring Semester of 2023: